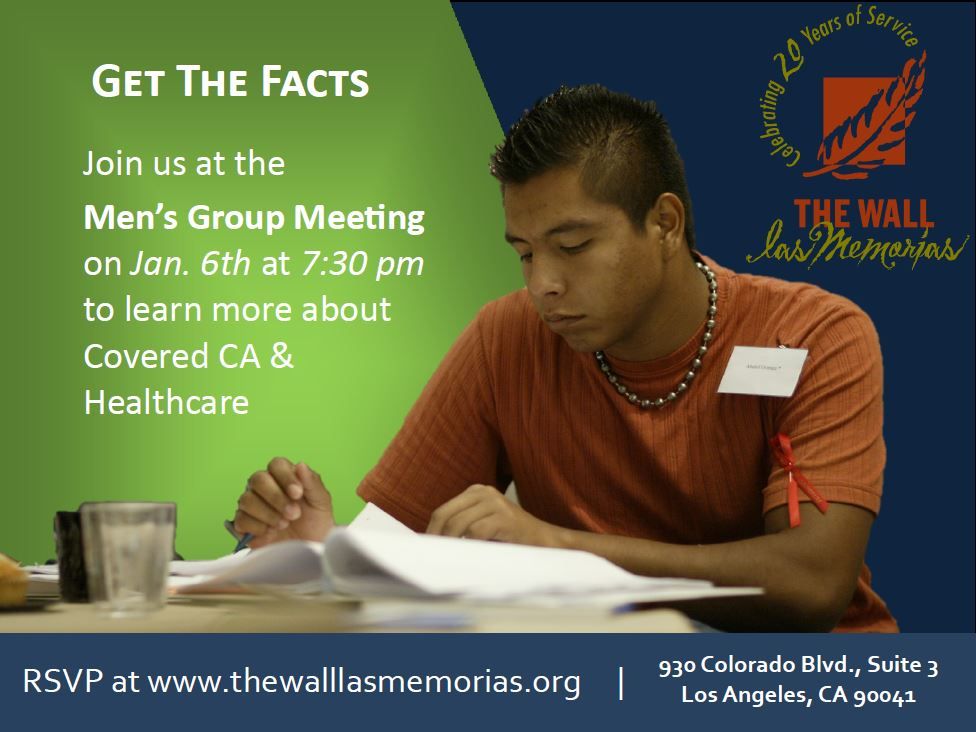 Join us for an intimate and thought provoking connection on current men's issues on Monday, January 6th 2014 at 7:30 PM at The Wall Las Memorias Project Office, located at 930 Colorado Blvd., Suite 3, Los Angeles, CA 90041.
Participants are challenged to create community through empowerment and encouraged to find common understanding in culture, sexuality, peer education and brotherhood. Join us and get connected!
Please contact Mr. Edgar Cervantes at (323) 257-1056 ext. 30 or email ecervantes@thewalllasmemorias.org
WHEN
January 06, 2014 at 7:30pm - 9pm
CONTACT
Edgar Cervantes · · (323) 257-1056 ext. 30
---
Alexis Alvarez
rsvped
2014-01-06 13:52:40 -0800
@QAScorpio
tweeted link to this page.
2014-01-03 14:01:13 -0800
Scorpio Junior, Jr
posted about this on
Facebook
2014-01-03 14:01:13 -0800
Please RSVP: Men's Group Meeting
Ernest Diaz
rsvped
2014-01-03 13:59:26 -0800
Juan Ramirez
rsvped
2014-01-03 10:35:02 -0800