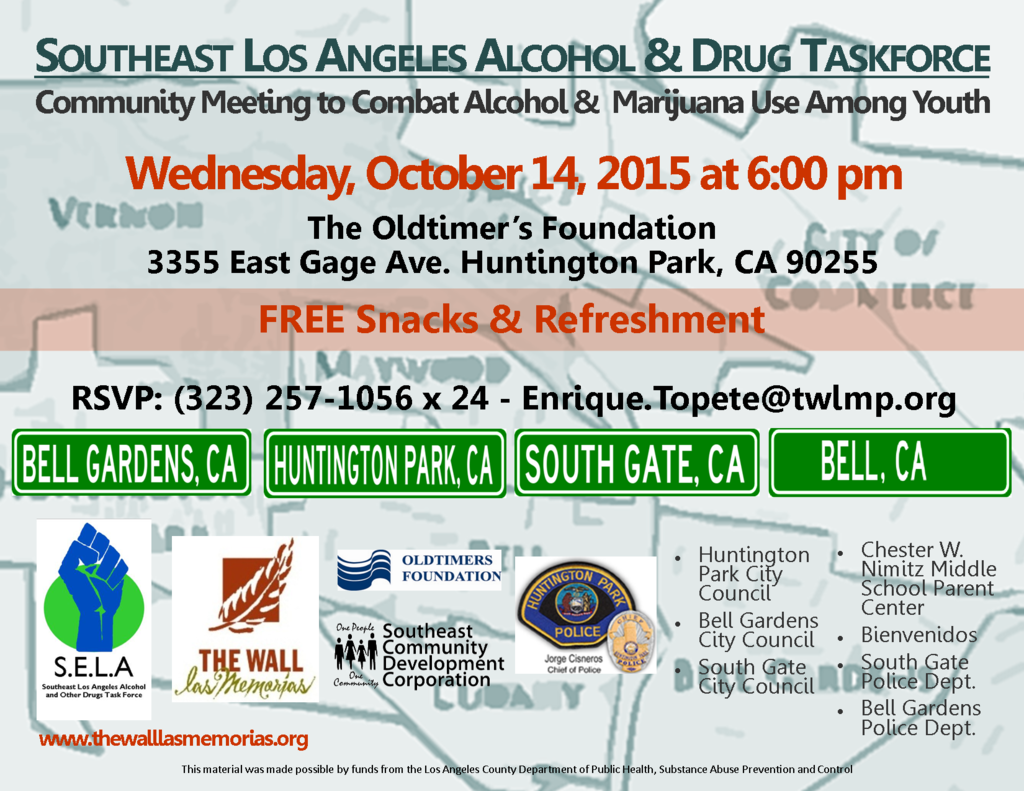 As part of The Wall Las Memorias' Substance Abuse Prevention and Control (SAPC) activities, we have been actively engaged in the Huntington Park and surrounding communities through the Southeast Los Angeles Alcohol & Drug Taskforce!
JOIN US...we will be discussing our plans for next year, and will be asking for more community involvement. We want to share our plans with the community because we want it to drive change, and we have more freedom to do that this year! We will be discussing our exciting plans for platicas, testimony cards and a reality party, so come with ideas & suggestions! 
>>Free snacks & refreshments will be provided. 
For more information, contact Mr. Enrique Topete at enrique.topete@twlmp.org or call (323) 257-1056 ext. 24
WHEN
October 14, 2015 at 6pm - 7:30pm
CONTACT
Enrique Topete · · (323) 257-1056 Ext. 24