Eastside Talk Series | Labels: Gay Men, Sex & Power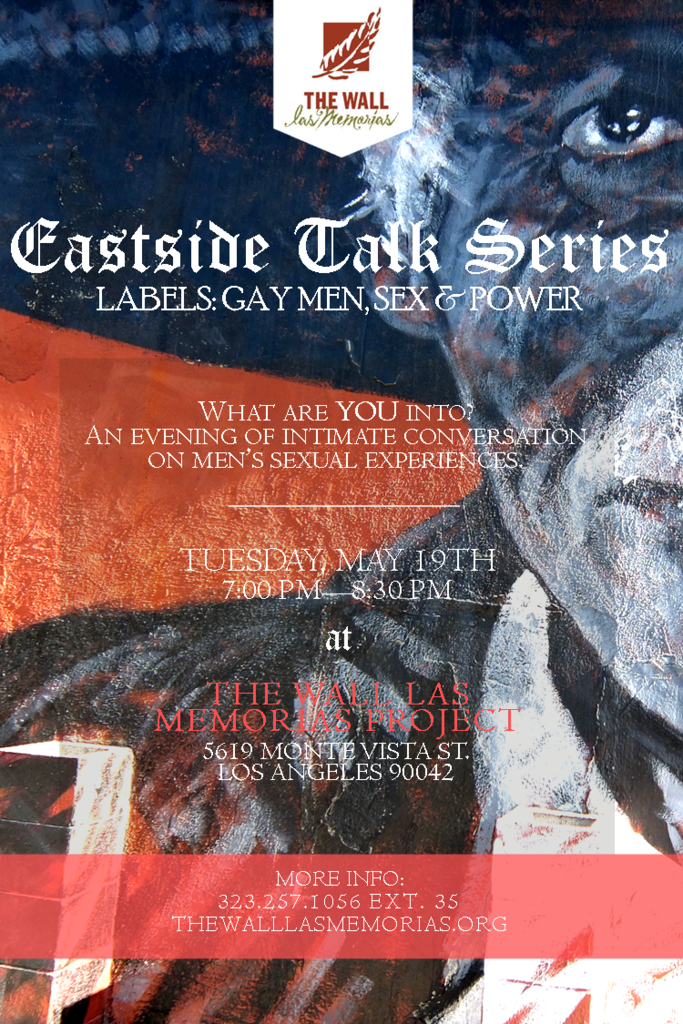 The Wall Las Memorias Project is kicking off its summer programming with our new Eastside Talk Series--a unique project that will explore the dynamics of Latino LGBTQ culture through a series of platicas on real hot topics!
First up as part of our four-part series is an intimate conversation on men's sexual experiences as we tackle the topic of "Labels: Gay Men, Sex & Power." Join us Tuesday, May 19 as we explore the labels we often hear/wear in the gay community and their significance in queer sexuality. 
All events are open to the public and free of charge. To confirm attendance, simply register below.  
When
May 19, 2015 at 7:00pm - 8:30pm
Contact
Darwin Rodriguez · · (323) 257-1056 Ext. 35
61 RSVPS












































---
Katy Miranda

rsvped +4

2015-05-16 20:24:54 -0700

Joël Perez

rsvped

2015-05-16 05:09:12 -0700

Richard Tamez

rsvped +2

2015-05-14 19:13:32 -0700