Eastside Talk Series | PrEP Experiences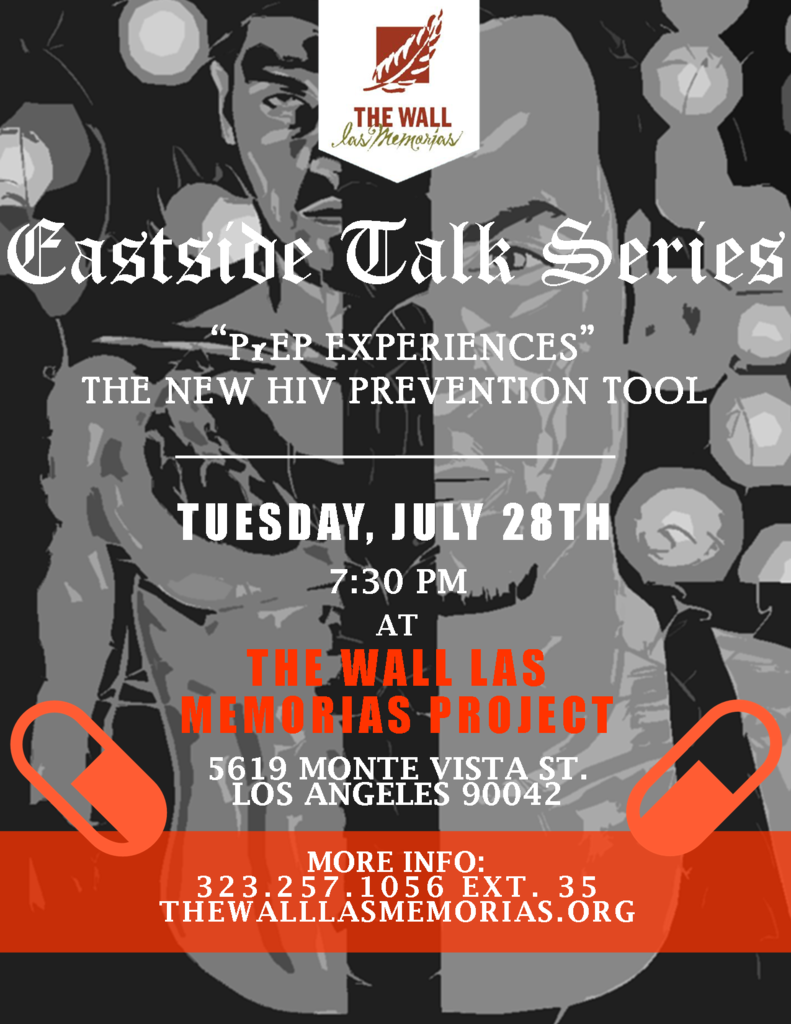 The Wall Las Memorias Project continues its Eastside Talk Series summer programming Tuesday, July 28th with a special panel discussion on the new HIV prevention tool, PrEP (Pre-Exposure Prophylaxis). This revolutionary daily medication can help prevent new HIV infections by blocking the virus from entering healthy human cells AND is now available for all! Join us to hear about the different "PrEP Experiences" from people who are currently on the medication, ask questions, & most importantly...get informed!    
This is a FREE community event, however an RSVP is required (see below). Join us for a special reception prior to the panel discussion-- drinks and light snacks will begin 7:00 p.m. 
When
July 28, 2015 at 7:30pm - 9pm
Contact
Darwin Rodriguez · · (323) 257-1056 Ext. 35
4 RSVPS



---
Victor Barillas

rsvped

2015-07-21 00:32:55 -0700