Health for All Enrollment Event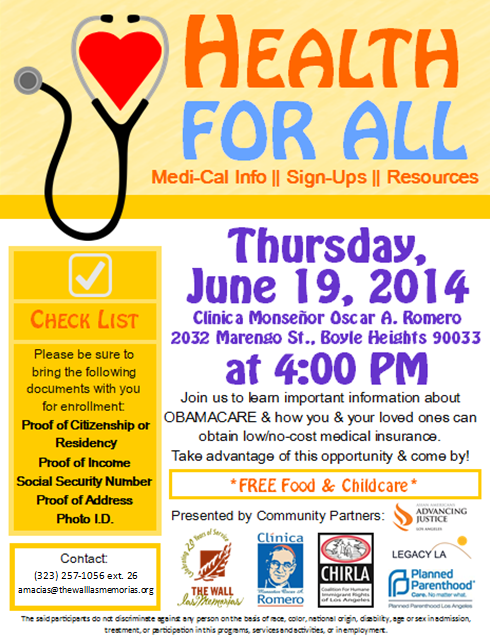 In partnership with Advancing Justice and our Building Healthy Communities-Boyle Heights (BHC-BH) collaborative members, The Wall Las Memorias is co-hosting the Health for All enrollment event on June 19th, 2014 from 4-7 PM at Clinica Monsenor Oscar A. Romero.
Join us to learn important information about Obama-care and how you and your family can obtain low/no-cost health insurance! The evening will include workshops on Medi-Cal and on-site enrollment as well as options for those who do not qualify for Medi-Cal. Free food and childcare will be provided! 
Please be sure to bring the following items with you: proof of citizenship or residency, proof of income, social security number, proof of address, and a photo I.D. 
When
June 19, 2014 at 4:00pm - 7pm
Contact
Aldo Macias · · (323) 257-1056 Ext. 26
1 RSVP

---