LGBTQ Movie Night & Potluck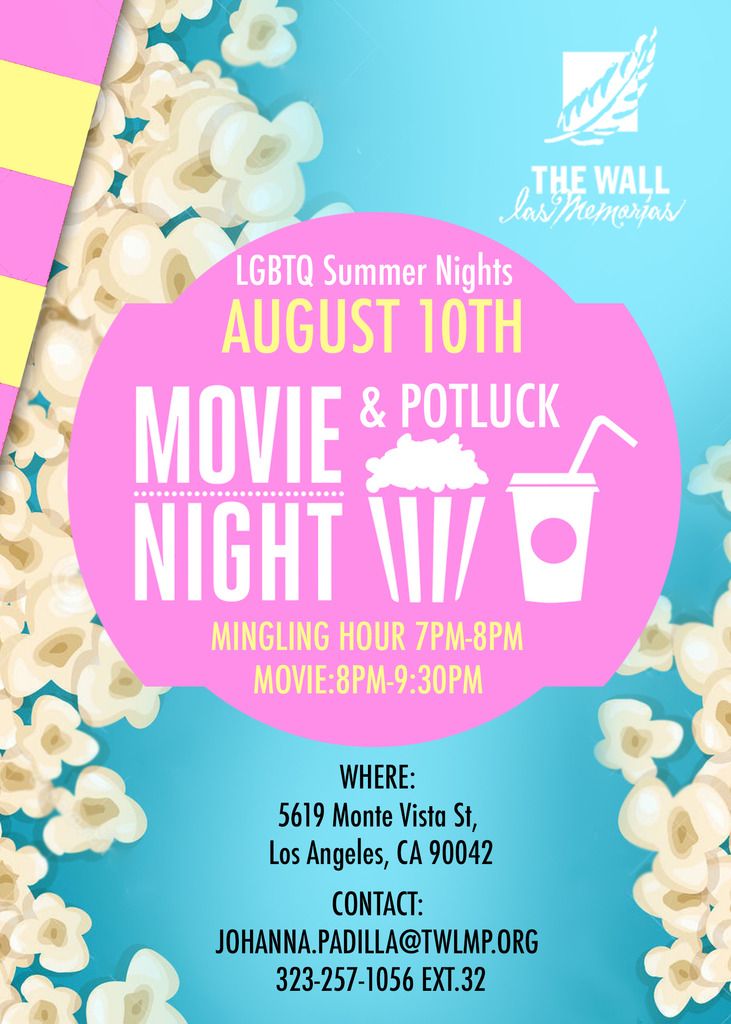 We're kicking off part 2 of our LGBTQ Summer Nights series with our MOVIE NIGHT + Potluck on Wednesday, August 10th from 7-9:30 PM at The Wall Las Memorias Project! 
Featuring movie shorts from each letter in the LGBTQ alphabet soup, we'll be screening some fun & exciting films on our big outdoor screen-- raffle giveaways & activities will also be going on throughout the night! So be sure to bring your picnic blankets & pillows, & enjoy a fun summer night under the stars!
We'll be screening the following short features:
Tremulo
Afuera
The Anniversary
1st Date
Knowing
And come hungry, we'll be providing the main dish & drinks in our community potluck (vegetarian options will be available). Guests are also invited to bring their favorite side dish (big or small) to share with everyone!
When
August 10, 2016 at 7:00pm - 9:30pm
Contact
Johanna Padilla · · (323) 257-1056 Ext. 32
60 RSVPS































---
Sorry, this event is sold out.
Hilda Franco

rsvped

2016-07-20 21:03:27 -0700

David Solorio

rsvped

2016-07-20 21:03:25 -0700

Gilbert Berriozabal

rsvped

2016-07-20 21:03:24 -0700

Edwin Flores

rsvped

2016-07-20 21:03:18 -0700