23rd Annual Noche de Las Memorias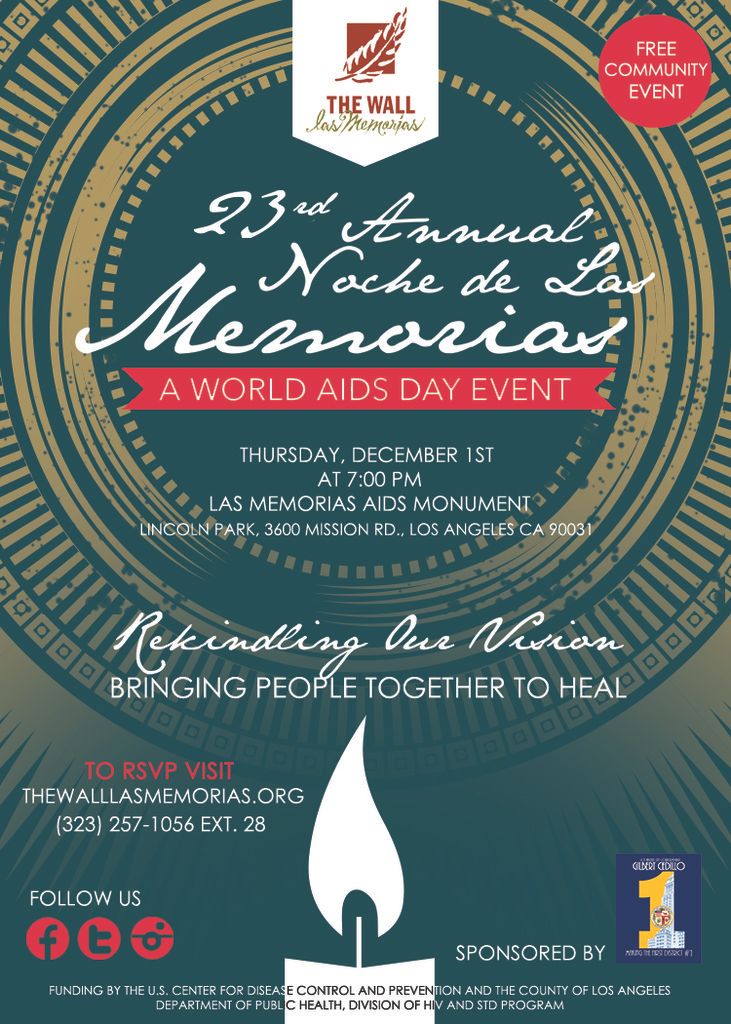 Join us for the 23rd Annual Noche de Las Memorias-- a World AIDS Day event-- commemorating our loved one's who have died from HIV/AIDS & "Bringing People Together to Heal." The ceremony will be held on Thursday, December 1st at 7:00 PM at the Las Memorias AIDS Monument in Lincoln Park.
It is an evening of reflection that is filled with music, inspirational speakers, remembrance, and prayer. At this empowering free community event, new names will be unveiled at the AIDS Monument in a special candle-lighting ceremony; the ceremony also coincides with the anniversary of the founding of The Wall Las Memorias Project.
SPONSORED BY: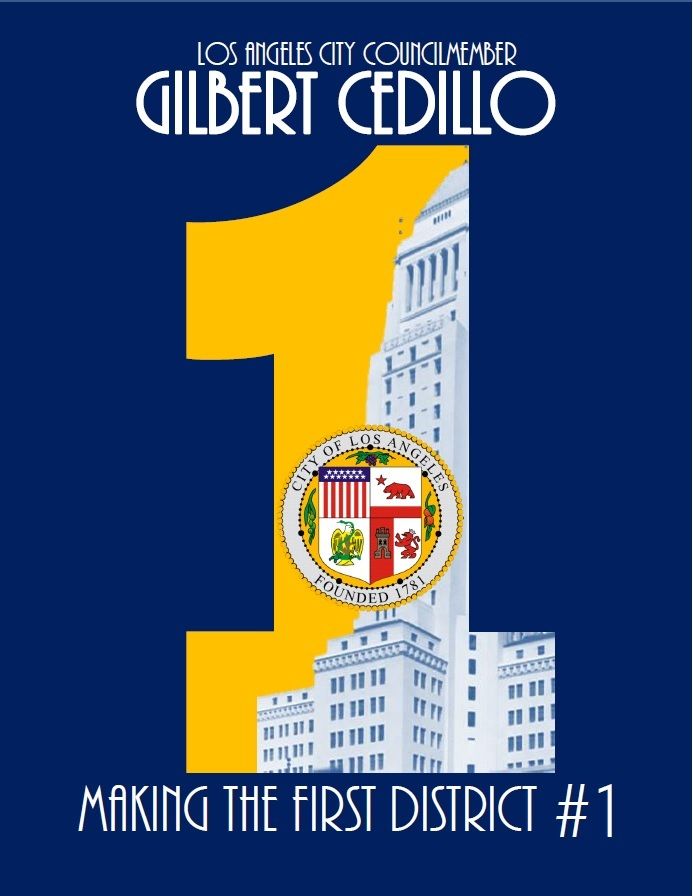 When
December 01, 2016 at 7:00pm - 9pm
Contact
Andres Magana · · (323) 257-1056 ext.28
145 RSVPS















































---
Annette Cruz

rsvped

2016-11-30 21:03:43 -0800

J Anthony Moreno-Brucklmaier

rsvped

2016-11-30 21:03:31 -0800

Amanda Isis-ra Paez

rsvped

2016-11-30 21:03:29 -0800

Ed Viramontes

rsvped

2016-11-30 09:23:22 -0800

Jenny O'Mallry

rsvped +2

2016-11-30 08:56:41 -0800

Jake Stevens

rsvped

2016-11-29 21:03:24 -0800