Trans Blue Print (Focus Group)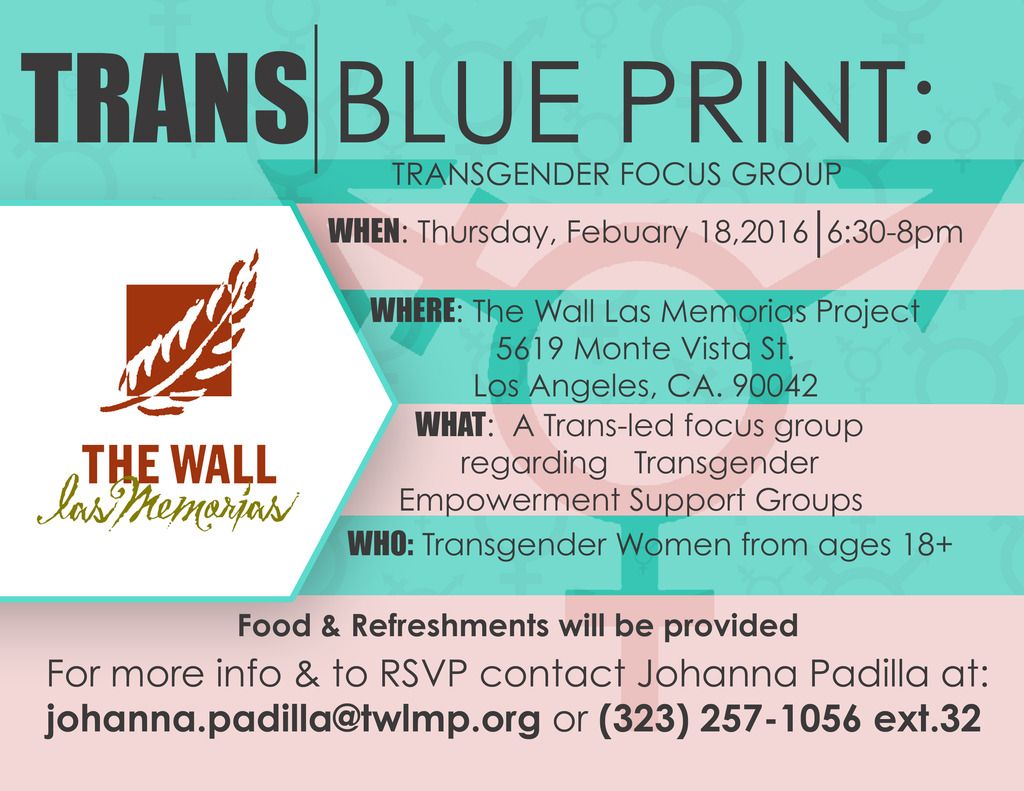 Help redefine programs and services for our transgender community!
The Wall Las Memorias Project will be hosting a focus group session to discuss health and culture trends for transgender women of color. Your input will help in the creation of a new transgender support group that will be launching in mid-March. The focus group will take place at our Highland Park office (address below) on Thursday, February 18th from 6:30 p.m. to 8:00 p.m. 
>>Free food and refreshments will be provided! 
For more information or to ask questions, email our community organizer Johanna Padilla at [email protected] or call (323) 257-1056 ext. 32.
When
February 18, 2016 at 6:30pm - 8pm
Contact
Johanna Padilla · · (323) 257-1056 Ext. 32
---