The Leadership Circle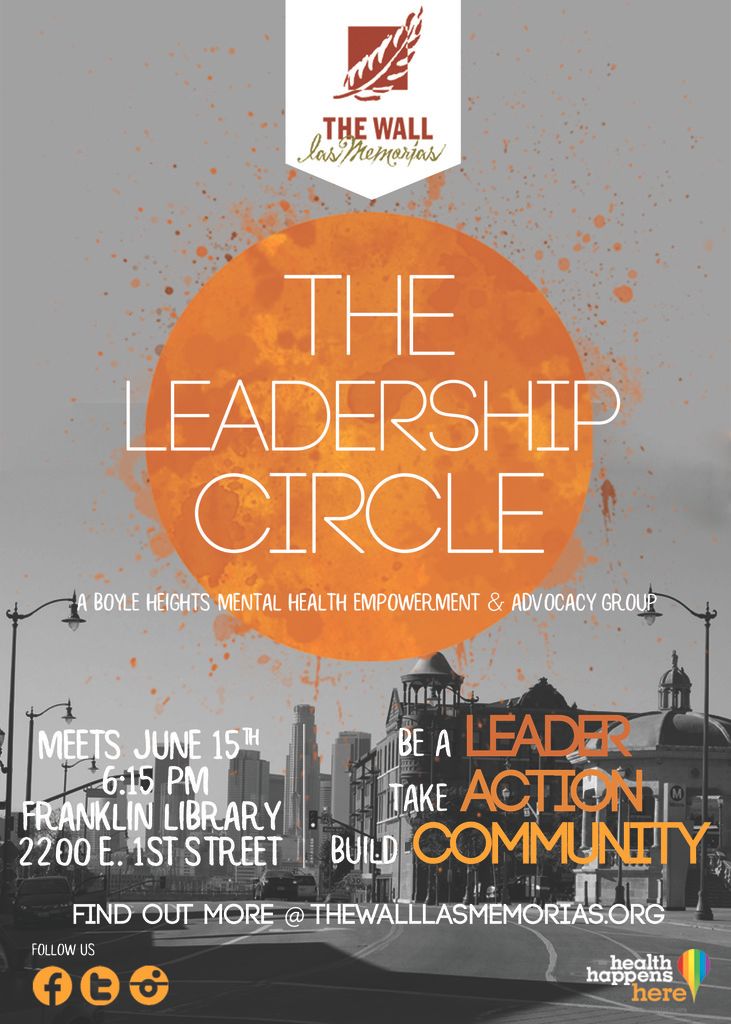 Be a LEADER, take ACTION, & help build COMMUNITY! 
As part of our health & wellness campaign in Boyle Heights, The Wall Las Memorias has established The Leadership Circle-- a mental health empowerment & advocacy group focused on addressing mental health disparities in the Latino & LGBTQ communities.
Join us at our monthly meetings & be part of the new generation of community leaders advocating for culturally competent mental health services & resources. Leaders get the chance to interact with fellow LGBTQ residents of east Los Angeles to discuss health disparities, identify solutions, learn valuable leadership skills & work to improve access to mental health services in our community.
The Leadership Circle meets monthly from 6:15 p.m. to 7:30 p.m. & is open to all LGBTQ & allies interested in making an impact for our community.
When
June 15, 2016 at 6:15pm - 7:45pm
Contact
Andres · · (323) 257-1056 ext. 28
---