Las Sirenas Transgiving Dinner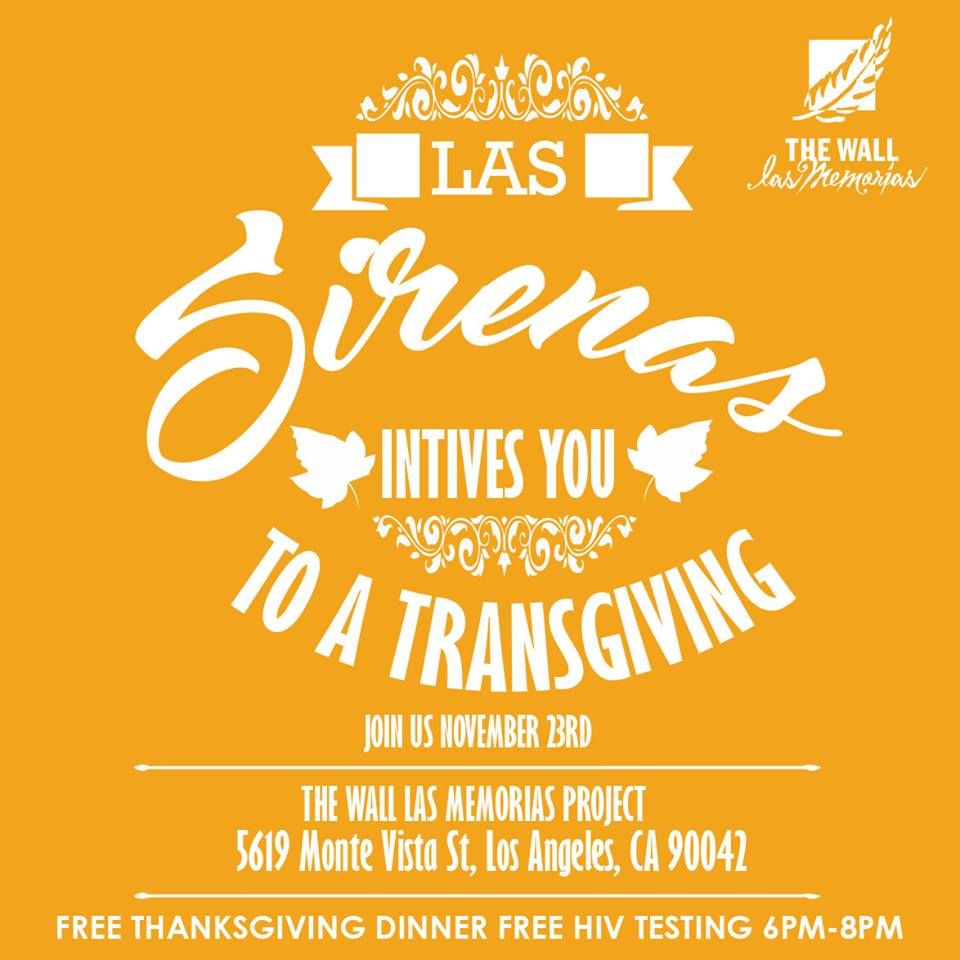 Join us November 23rd from 6 PM-8 PM for our first Las Sirenas Transgiving Dinner!
If you identify as transgender come out & enjoy homemade food, laugh & chit chat with your fellow community. All Trans folks are welcomed to come.
As always the event will take place at our usual location at The Wall Las Memorias Project office & we will offer FREE HIV testing for those who wish to get tested, free food will be provided in a safe space for all.
When
November 23, 2016 at 6:00pm - 8pm
Contact
Johanna Padilla · · (323) 257-1056 Ext. 32
4 RSVPS




---
Fonseca Esperanza Bea

rsvped

2016-11-22 21:03:08 -0800

Erika De La Cruz

rsvped

2016-11-16 21:03:14 -0800

Johanna Padilla

rsvped

2016-11-15 21:03:03 -0800