Your Voice Matters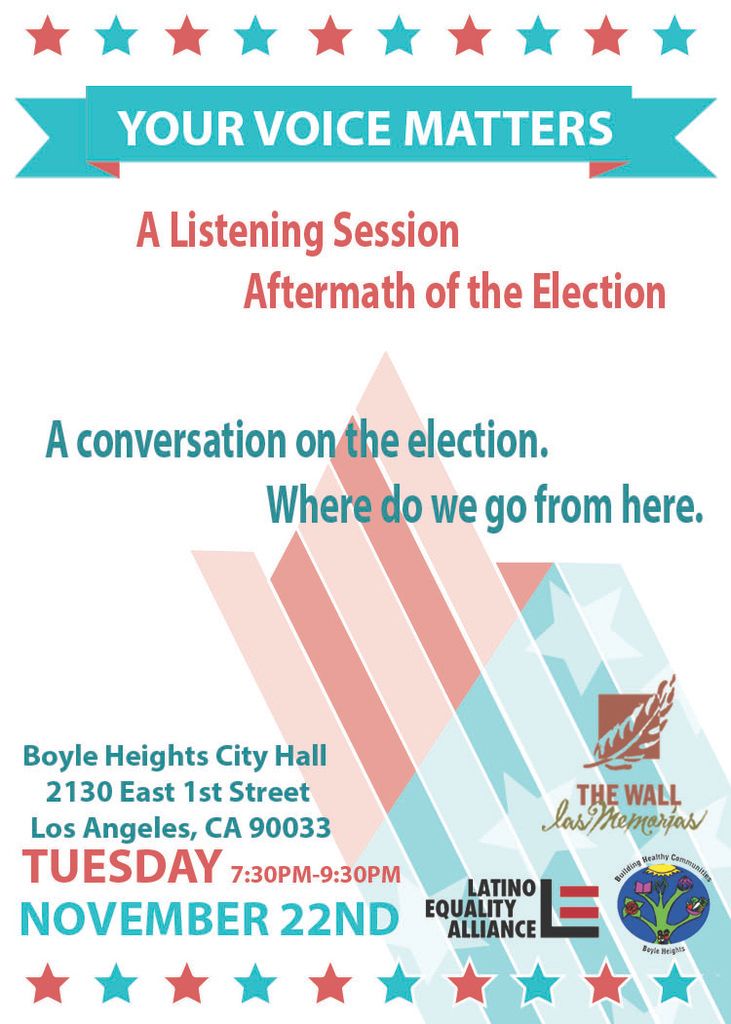 A Post Election Community Listening Session with our LGBTQ Residents
LGBTQ community members, advocates & local leaders are invited to gather at Boyle Heights City Hall to reflect & host a community discussion on the emotions & feelings felt post-election. 
The Wall Las Memorias Project, Latino Equality Alliance, & the Building Healthy Communities-Boyle Heights Collaborative will host this listening session to address the common fear, anxiety as a response to the recent election and hateful and bigoted campaign rhetoric.
As the LGBTQ and Latino community continue to digest the reality of the new wave of hatred and bigotry sparked through the election period, Los Angeles organizations and mental health specialists call for policy and legislative action against such violence and hateful rhetoric.
When
November 22, 2016 at 7:30pm - 9:30pm
---