The Wall-Las Memorias Project hosts a number of events and activities throughout the year that encourage community involvement in HIV/AIDS awareness and prevention. All events are developed by the organization to encourage community participation while providing community members with the education and tools to live healthy balanced lives. For more information on our yearly events, click on the sliders above or browse through our event list below.   
Tuesday, January 24, 2017 at 07:30 PM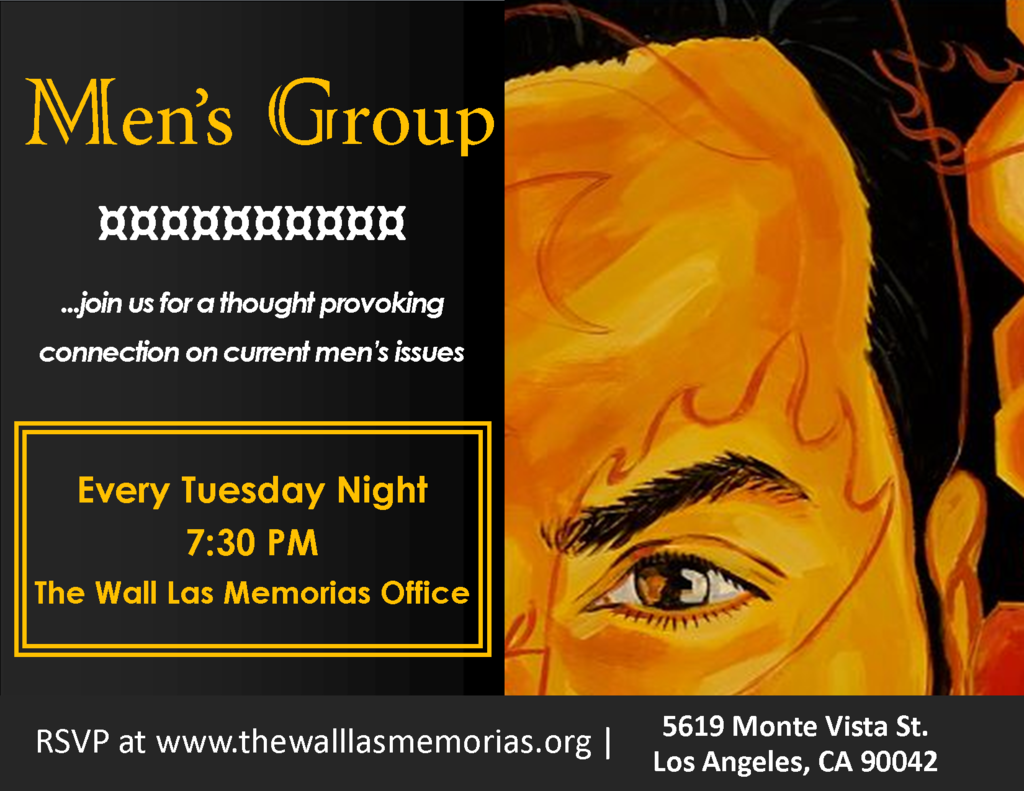 Join us for an intimate and thought provoking connection on current men's issues every Tuesday night at 7:30 PM at The Wall Las Memorias Project Office, located at 5619 Monte Vista St., Los Angeles, CA 90042.
The discussion topic for this meeting is: TBA

Participants are challenged to create community through empowerment and encouraged to find common understanding in culture, sexuality, peer education and brotherhood. For more information contact David Solorio at (323) 257-1056 ext. 31 or email david.solorio@twlmp.org
---