Ecumenical Celebration
JOIN US IN CELEBRATING 20 YEARS OF FAITH AND SERVICE!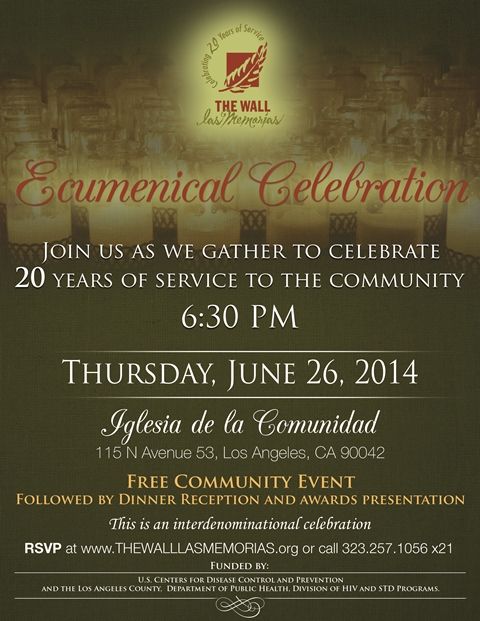 It is our pleasure to invite you to the 1st Ecumenical Celebration honoring the 20th Anniversary of The Wall Las Memorias Project and it's partnerships with the faith community. 
Event is to be followed by FREE DINNER RECEPTION and AWARDS PRESENTATION.
The event is free and open to the public. Please see the English and Spanish Flyers for more information.
Spanish Interpretation will be provided.
When
June 26, 2014 at 6:30pm - 8:30pm
Contact
Jessica Perez · · 323-257-1056 ext. 21
113 RSVPS





































---