21st Annual Noche de Las Memorias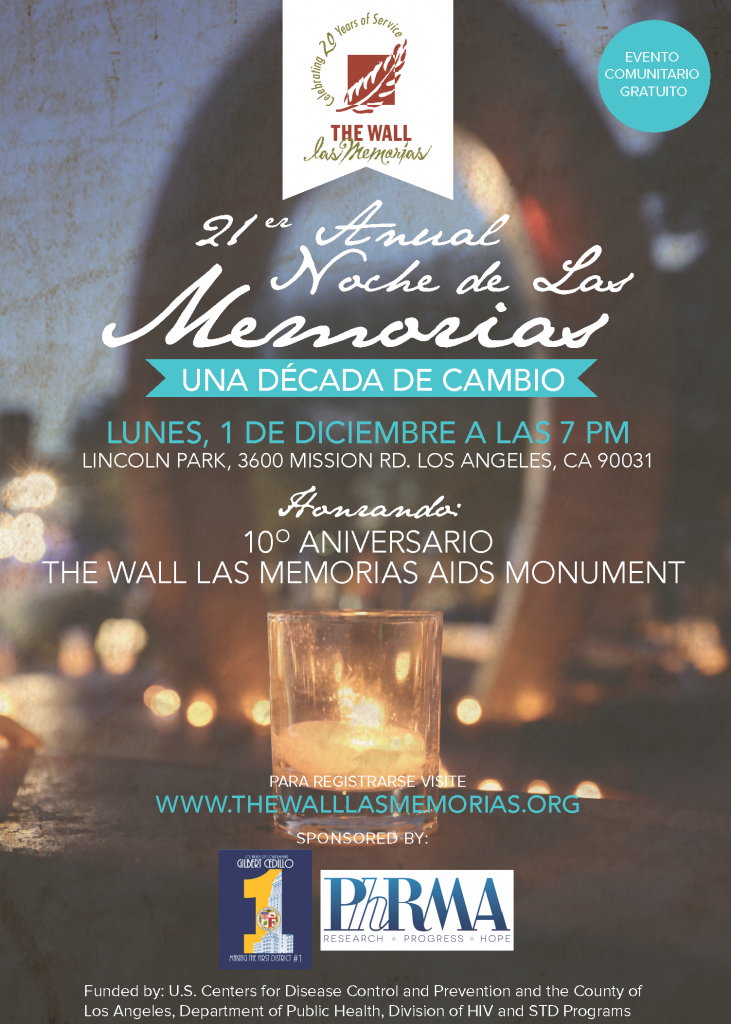 We invite you to join us on Monday, December 1st for the 21st Annual Noche de Las Memorias, a World AIDS Day memorial ceremony honoring our loved one's who have died from AIDS. 
This year we will also be honoring the 10th anniversary of the Las Memorias AIDS Monument & unveiling new names on the monument in a special candle-lighting ceremony. Come by and enjoy an evening with family, friends and the rest of our community as we reflect on the impact that this epidemic has had on the lives of our loved ones.
When
December 01, 2014 at 7:00pm - 9pm
Contact
Jessica Perez · · (323) 257-1056 ext.21
---
Please RSVP: 21st Annual Noche de Las Memorias

Stella Sias

rsvped

2014-11-10 10:23:17 -0800